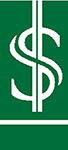 "Thank you so much for such a great team you have created between you, Noelle and Martha. We feel all the time protected by you since we made all and everything according to the law as it must to be.    Thank you …..MUCHAS GRACIAS!!!!!  Por su apoyo."  – J. Garcia, Corporate President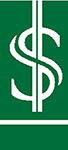 "In 2011 the IRS closed down our business, took our tools and equipment, and cleared our bank account. We were scared and felt like there was no way out. Right when we were about to throw in the towel, we were blessed and fell into the hands of Individualized Systems. In one day they got our business back for us and gave us hope. Individualized Systems always talked to us with patience and respect and explained everything in both Spanish and English! They understand what we need to know to stay solvent. They fixed our tax problem and have helped us triple our income. We highly highly recommend Individualized Systems to everyone! Call Individualized Systems and we promise you won't regret it!"  – Mauro C., Business Owner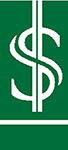 "Individualized Systems has been doing my personal and corporate finances and taxes for years. I can comfortably say that they are exceptionally knowledgeable and remain current in the ever-changing tax laws, They always save me the most on taxes, and are always sure I fully understand every aspect of my reports and returns.
I had a CPA in the past who was charging me twice as much for half the work compared to what Individualized System is charging me for the work they are doing.  That lack of attention got me in serious trouble with the IRS.  Nearly $1,000,000 worth of trouble for my business and over $350,000 for me, personally.
Luckily I found Individualized Systems before the IRS closed me down.  They spent a year sorting through what was done previously, finding and correcting errors, filing amended and unfiled returns.  Then they spent two years working closely with a local Revenue Officer to get me back on track and keep them from closing me down.  And, since 2016 they've been working with the IRS Offers in Compromise Department to settle the back taxes due.  They already got the IRS to accept less than $0.01 (1%) per dollar owed to resolve my personal tax debt and are very optimistic on the Corporate Offer of less than $0.008 (0.8%) per dollar owed, which has been recommended for acceptance by the senior analysist and is in final review.
Not only have they helped me with these tax matters, but they have also helped me improve my overall finances.  My company was factoring receivables on a weekly basis and it was costing me between $60,000 and $70,000 a year in funding fees.  Individualized Systems helped me find alternative financing which reduced my annual funding costs by more than 60% saving me nearly $40,000 in expenses a year!
They also sit down with me on a regular basis.  We go over everything together so I understand and we point out to one another where they there are errors or what changes might be beneficial.  We discuss trends in my financial activity and they make recommendations on where I can save on expenses or improve revenues and collections.  This has improved my bottom line more than 800% and rising.
All my tax returns are prepared, reviewed by me and then filed only after I have approved them. Unlike other services I have used or seen used by others, should there be on error made by anyone at the office, Individualized Systems is quick to get it rectified and they pay any penalties, interest or fees that are charged to me as a result of their error.
I TRUST Individualized Systems professionalism, knowledge and dedication to my business and my finances.  All of my business tax, payroll, and financial needs as well as my personal finances and taxes are safe in their hands. They have never let me down and I don't plan on ever going anywhere else." – Dee M., Business Owner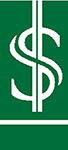 "The Auditor told me that his co-workers don't like to work with Kimbe because she's TOO good! I feel safer having her and her staff as my advocates." – Lea S., Health Services Company Controller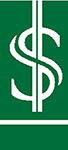 "When I found out that the IRS wanted $647,000 in back payroll taxes I was extremely concerned about losing everything, especially when I got the lien letters. I contacted a tax attorney and was told the IRS wouldn't accept anything less than 25% of what I owed. I then contacted Kimberly since she had helped me before. I couldn't believe it when she said she thought she could get the debt settled for a mere 1.5 cents on the dollar with just 24 easy monthly payments. I got a letter today, my birthday, that said the offer was accepted. It felt like a lengthy process, but it was worth the wait. I'm so glad we stuck with it."  – Carlos G., Chiropractor and Business Owner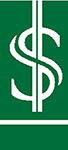 "Kimbe has the answers I need and she shows me how to keep more of my money. My finances are so much better since I came to her."  – Dave J., Multiple Business Owner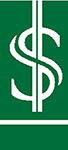 "I have been filing taxes for 47 years, and I can unequivocally state that Kimberly Shaw is the most professional, ethical, and knowledgeable tax consultant/preparer to ever assist me in the planning, preparation, and filing of my personal and business taxes. Kimberly Shaw's tax planning advice has been invaluable in legally minimizing my tax obligations. Her tax preparation has further ensured that I have never had any difficulties with the IRS – and that is very important to all of us. I have retained them even though I moved from El Paso over two years ago."  – Richard O., Federal Judge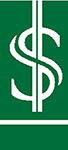 "Kimbe, I want to thank you for everything you did to fix my tax problem. I can't believe they finally accepted the offer. I just did the math and you got us paid off for 22.5 cents on the dollar! You can be sure I'll be sending you clients for the next 100 years."  – David B, Entrepreneur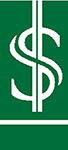 "I have known these people for more than 15 years and I have found them to be diligent, professional and responsible. They stand behind their work and take the extra time to make sure it's done right and that their clients pay the least amount of tax possible without getting you in trouble with the IRS. They seem to know the tax laws better than anyone I've ever met and make recommendations that will give their customers future tax breaks as well as current ones. I highly recommend their services for not only preparation, but especially for anyone having tax problems." – Eddie S., Self Employed Business Owner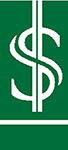 "Kimbe got me back on my feet so I could quit worrying about taxes and concentrate on my business and family."  – Marta L., Multiple Business Owner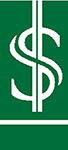 "Thanks for your help. We really appreciate everything you are doing. I feel there is no one as smart and sensible as you when it comes to looking out for us. And, to imagine, you found $13,000 of unclaimed deductions! You're the best! Thank you."  – Laurie R., Independent Contractor & Nurse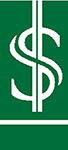 "I owed the IRS $60,000 when I met with Ms. Shaw and her staff. When I got the IRS letter, I almost had a heart attack. I read the letter over and over because it had to be a mistake. They were offering me a payoff of $4,230! I just couldn't believe it. To this day, I cannot believe this happened. Ms. Shaw knows what she is doing, cares about her client immensely and will fight for you until she gets what she wants. She has been amazing and because of her I am on my way to getting my life back on track."  – F. Hernandez, Sales Commissions Employee
Some of the above are exact, direct quotes and some are paraphrased from longer letters of thanks. However, nothing has been fabricated, embellished, or altered to change or improve what was said.